Magento Commerce Hosting
Tweet
17 Oct 10
Leave a comment
Go to comments
Magento Commerce Online Stores
We are currently involved in building a few Magento commerce stores in the next month for our clients. Stay tuned to view all our online stores as they go live before the end of November. Magento Commerce is a very exciting and feature rich platform powering over 30,000 online stores in the world.
As exciting as it is to be building Magento Commerce Stores, there is a big issue with the speed of Magento Commerce platform.
Magento Commerce Speed Issues
While other ecommerce platforms have 20-30 tables to run, Magento Commerce has over 300 tables that it pulls information from to show the information. This creates a big problem with normal web site hosts because of the amount of information that is being pulled out and the number of tables (sources) that you pull product information out of. Usually on a normal web hosting package, a Magento commerce page loads in roughly 20-30 seconds.
Some web site hosts also can have connection time out issues where your online store will not load because the data that is being pulled is taking too long to come.
Announcing Magento Commerce Hosting
On the back of building all these Magento Commerce websites for our clients, we have started using multiple hosts to see how they compare and hosting our clients websites on hosts that provide the best results. With that in mind, we are now announcing our own hosting packages that we can help you run your Magento Commerce platforms from. Because of our testing and hosting multiple ecommerce stores, you can be rest assured that you are getting stable hosting with the speed and performance that your Magento Commerce platform requires.
Contact Us for more Details
We will be releasing more details about the specifications of the store shortly, but meanwhile if you need more information please use our contact us page.
Example Magento Commerce Stores
Send us an email at info@dzineclub.com to view example Magento Commerce stores that you can play around with.
Test our Magento Commerce Hosting with an live Store
The example store is now live at the address below for you to play around with.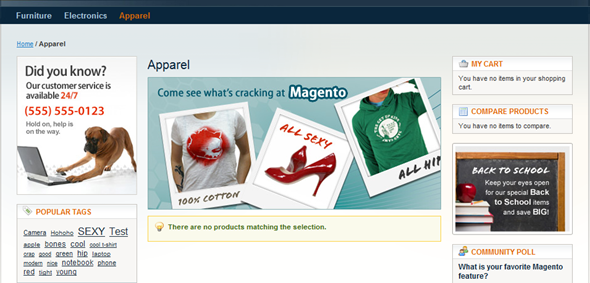 Related posts: