Custom Facebook Page Design
Facebook has almost edged out Google in the amout of visitors and time spent on the site in Amercia. This means that Facebook is as important to your business as Google Is.
Facebook Fan page for Business
Facebook is specially good for business as it lets a business create a custom facebook fan page. This allows individual to become a fan of the business. This allows you as a business to then send alerts and information to your facebook fans.
Why is a Facebook Fan page for your business so important?
Stats show that 68% of Facebook users are likely to buy a product from you if they follow your business fan page on Facebook. Here are some stats on Facebook to show how being a fan of your business can influence a facebook user. We can help you reach out to these users by creating a custom facebook fan page for your business.
Custom Facebook Fan Page
Since last year, we have built a range of Facebook Fan pages for our clients. We can also built a Custom facebook fan page for your business. This way you can reach out to your facebook fan base and promote your product to your Facebook Fans.
But you can create a facebook Fan page for free ??
That is corrrect. On our blog we have instructions on how you can create your own Facebook Fan page for free. Please visit our blog or look at the links under resources below to view that.
Why should you pay for a Custom Facebook Fan Page Design ?
So the question is why you should get DzineClub Australia to build your Facebook fan page. The reasons are many but to sum it up, we can create custom things on your Facebook page, such as a professional landing page that your visitors see when they land your Facebook page. Listings of all of your services, listings of all of your products and even an enquire now button that directly sends an email when a user fills it out. Below are the screenshots of what we currently have at our DzineClub Australia custom Facebook Fan Page. Please Click on the images to view that page directly.
Custom Facebook Landing page - DzineClub Australia
Services - Custom Facebook Fan Page
Contact Us - Custom Facebook Fan Page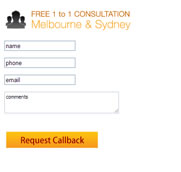 Website Design Portfolio - Custom Facebook Fan Page Design
For pricing and more information, please send us an email at info@dzineclub.com

Social Media Marketing posts from our Blog